Harmony Hollow Apiary / Rex Smith will be vending at the Blisstonia Experience in November 2015. (Fri-Sun – 13th-15th – Near Goliad, Texas).  I will have the following products at the event:
Harmony Hollow Honey
Wood Conditioner/Sealer
Leather Conditioner
Bohemian Utopia – Bohemian wearables (bags, wrap skirts, tops)
*** *** ***
*** *** ***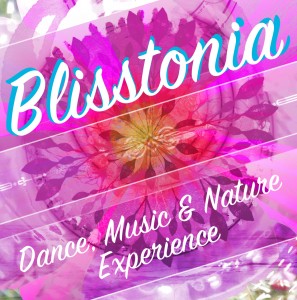 BLISSTONIA is an immersive 3-day experience deep in the heart of Texas! This is an invitation to embark on epic journey as we co-create a heart-based community through sacred play and celebration. Join us as we…
~ DANCE in a sacred, intentional space to powerful LIVE MUSIC
~ Engage in WORKSHOPS taught by dynamic teachers
~ CAMP IN NATURE as we enjoy the groves of huge oak trees, fields of wildflowers, sparkling ponds and rolling hills of the beautiful LAND where our event takes place.
BLISSTONIA is more than a music festival. It's a homecoming.
Featuring LIVE MUSIC PERFORMANCES from:
♫ THE HUMAN EXPERIENCE — Los Angeles, CA
♫ DRUMSPYDER — Oakland, CA
♫ THE NADIS WARRIORS — Austin, TX
♫ BHAKTI HOUSE BAND — Dallas, TX
♫ WINDSONG — Dallas, TX
♫ BOURGEOIS MYSTICS — Austin, TX
♫ HAYDEN JONES — Houston, TX
♫ ENLOOM — Houston, TX
♫ BAYOU CITY FUNK — Houston, TX
– GET CONNECTED –
View the full lineup/schedule & purchase tickets at:
http://www.blisstoniaexperience.com/
We're offering 3 stations featuring WORKSHOPS ALL DAY to awaken your creative spirit: ecstatic dance, contact improvisation, acro yoga, tai chi, transformational theatre, co-creative partner dance, embodied voice journeying, Butoh dance, Open Heart-Open Mic and more!
The OM ZONE will serve as a sacred space of quiet serenity for people to relax and meditate and will also host sound healing sessions, crystal bowl sound baths and group meditations. The VENDORS VILLAGE will feature a consciously curated selection of local merchants selling hand crafted artisan goods, jewelery, whole foods, treats, healthy beverages & tonics.
We're also offering a COSMIC CANVAS ART GALLERY featuring live painters and artists from all over the state of Texas, a GODDESS GARDEN and KIDS ZONE for the little ones. Plenty of spots to play!
Blisstonia is a *** family-friendly, alcohol-free & drug-free event ***
~ Children 18 and under are FREE of chrage ~
No alcohol is ever served or sold at our event. No illegal substances are allowed on the property. Our intention is to create a safe, mindful, family-friendly space to connect & play. This is an invitation to enter a heightened state simply through the power of music and movement, remembering that deep transformation and inspiration can take place by experiencing the technology of dance & the high vibration we collectively generate.
Welcome to BLISSTONIA! We look forward to playing with you 🙂 ♥ 🙂