My daughter was given these cowgirl boots as a holiday gift approximately 6 years ago.  She wears them pretty regularly while working with horses.   Riding, cleaning stalls, tromping through fields and streams, and more.   They have been well used, and the leather was DRY.   Until yesterday, she had not treated the leather with anything (nor had she ever polished her boots).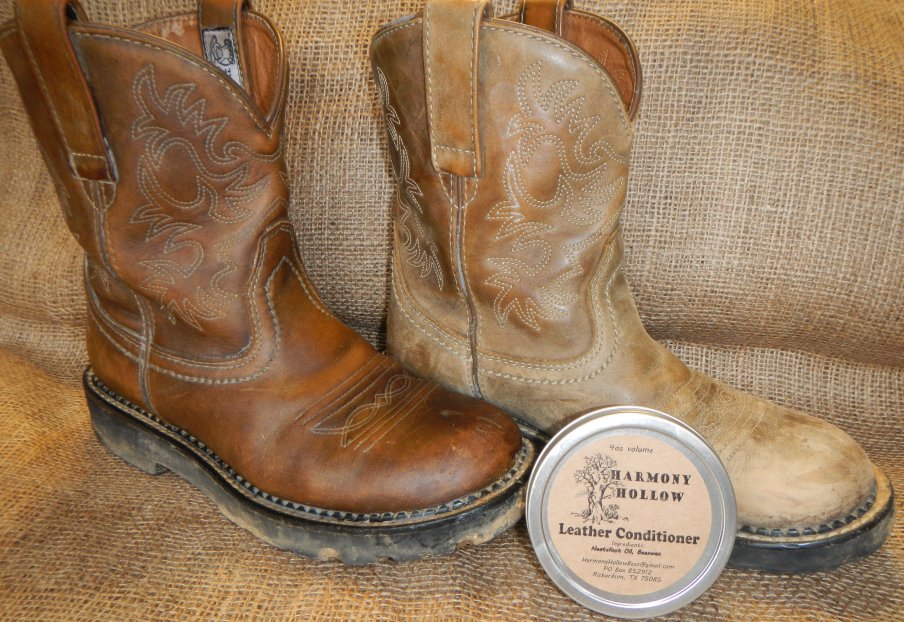 After seeing the difference that was made with MY boots – she was inspired to add the leather conditioner to her pair of boots.  After wiping off any debris, she used an old shop-rag to apply the conditioner paste to the boots.  We let the boots sit overnight to absorb as much of the oil as possible.  The following morning, she warmed the leather with a hair-dryer to make sure as much of the oils and wax would absorb into the fibers of the leather as possible.  Then she applied a second coat – let them sit for a while more – and then wiped off the excess.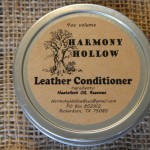 They now look fantastic, and she promises to re-apply the conditioner as needed – and to not let the leather dry out again.