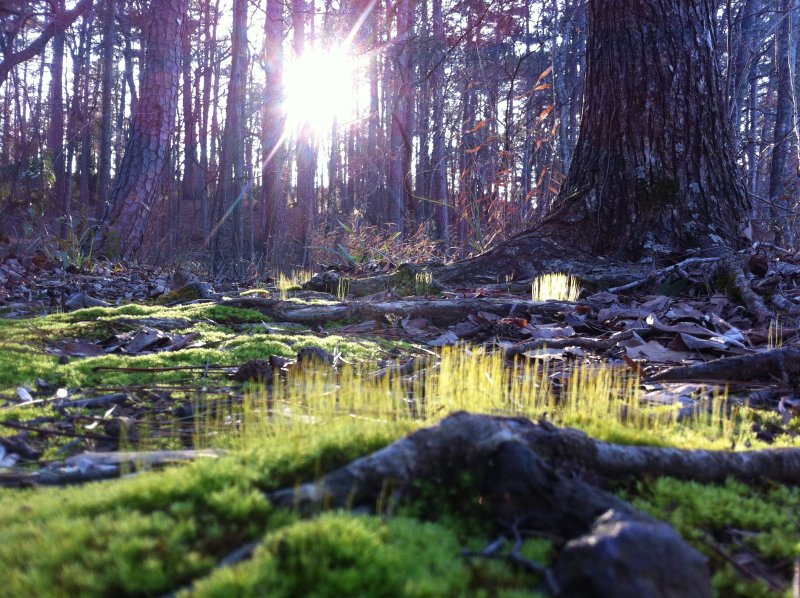 Earlier this week I worked a bit on cleaning up more of the yard by moving about 4 tons of heavy-as-hell flagstone around, creating paths to help deter the aforementioned black gumbo from making its way into the house.  This rock had been sitting on pallets for about three years.  Getting it moved really opened up the fence in front of the chicken coop and provided a nice space for a planting table and seed starting area.  More importantly, it gave me with two pallet sized areas of pure undisturbed nature.
Lifting the pallet, my first instinct was not to see, but to smell nature's delight.  Inhale it deep into my very soul and extend my astral roots as far into its rich, organic lusciousness as I could.  When I brought myself to finally open my eyes, I discovered snails, spiders, millipedes, centipedes and rolly pollies – just at first glance!  Everything was so very alive and fresh.  My first thought was of Mark and his cardboard, deciding that was a very good idea.   Then I recalled the joy I found as a child, peeking under rocks and boards for the sheer surprise of what life I might find underneath.  It ranked right up there with horny toad hunting and crawdad fishing with bacon after a good rain.
I love nature.
With the recent passing of Imbolc, the wheel has turned yet again.  Now is the time to prepare our soil and consider the seeds we wish to nurture for the coming year.  Soon we will plant those seeds, the seeds of our intentions, deep into the dark earth and watch their magic, our magic, my magic come alive with Spring.   Oh, how my garden grows!