Rex Smith – Texas Master Beekeeper will be speaking at 1pm on Saturday Dec 12th in Midland, Texas – at the Midland County Horseshoe Pavilion.  This is an event for preppers, homesteaders, and survival enthusiasts.
More information at:  I Will Survive Events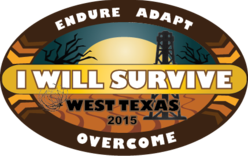 I will also have a table for selling my Harmony Hollow Honey, as well as a wax-based leather conditioner, and a food-safe wax-based wood conditioner.