Harmony Hollow will be a VIP vendor at the 5th Holistic Festival of Life & Wellness on Sunday 25 June 2017, selling honey and more.    The event is free to the public – however, if you purchase a VIP pass – many vendors will have special deals available.  (Purchase (2) pint-jars of honey, and get a 1# squeeze bottle of honey – with VIP pass only)
http://www.holisticfestivaloflife.com/
Now is your opportunity to see the bees up close in the observation hive, and get your local raw honey local raw honey direct from the beekeeper.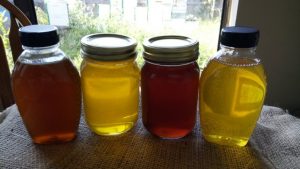 This event is free to the public to attend!  Get a VIP pass for special deals from select vendors.
Products available:
North Texas Wildflower Honey (2016 and 2017 harvests)
Beeswax
Wood Conditioner (Currently sold out!)
Leather Conditioner (Currently sold out!)
Event Link:  https://www.facebook.com/events/252003808591190/
5th Holistic Festival of Life & Wellness
2000 E. Spring Creek (at the Plano Centre)
Plano, Tx  75074
Artistic and musical performances throughout the day by:
Amie Maciszewski
Bhakti House Band
Parul
Here Now
Daisy Windsong
Little Goddess Trybe
Impending Bloom
Tribal Evolution
Ryan Taylor
Daniel KatsüK
Workshops and talks throughout the day.
Link to my YouTube Channel for you to "like" and Subscribe to my videos:
Harmony Hollow – YouTube